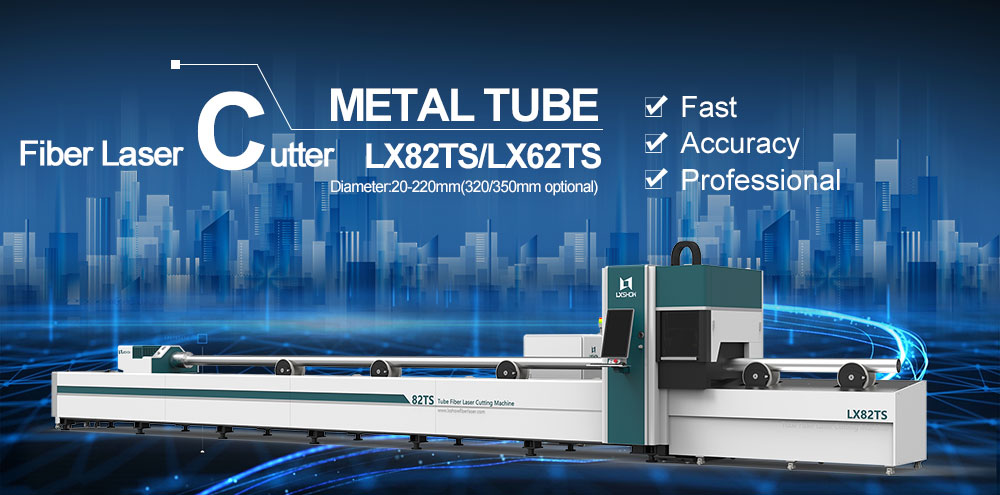 | | |
| --- | --- |
| Machine Model | LX82TS |
| Power of Generator | 1000-3000W |
| Dimension | 11340*1560*1615mm (About) |
| Clamping Range | Φ20-Φ220mm(320/350mm can be customized) |
| Repeated Positioning Accuracy | ±0.02mm |
| Specified Voltage And Frequency | 380V 50/60HZ |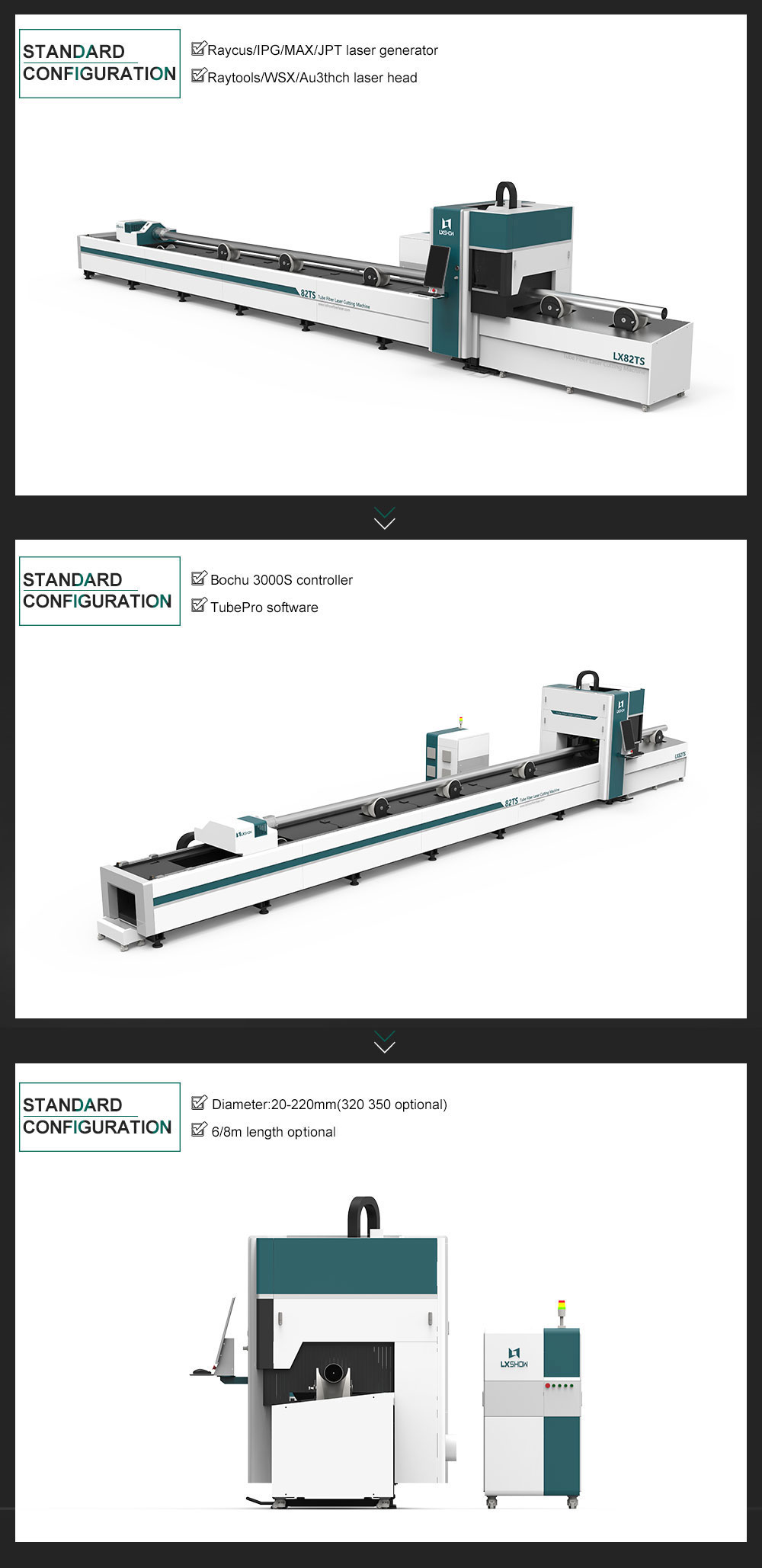 The Segmented Rectangle Laser Tube Welded Bed
Good rigidity, high precision, no deformation during the life cycle;
Welded aluminum collet board, formed through high precision process. Good weight and good dynamic performance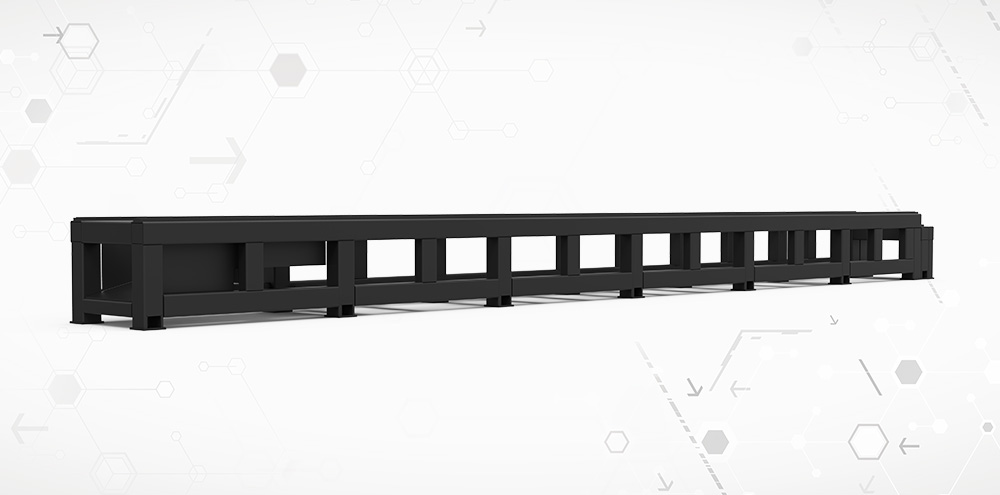 Suitable Power:1000-3000w(4000w optional)
Brand:IPG/Raycus/MAX/JPT/Nlight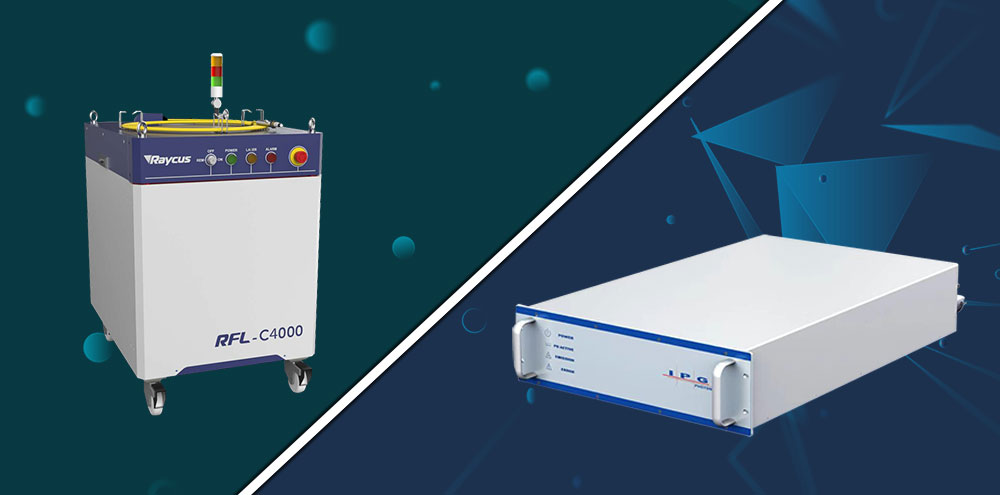 Pneumatic Chuck Clamping Design
It adopts an pneumatic clamp design on both sides and it can modulate the center automatically.The diagonal adjustable range is 20-220mm(320/350 is optional)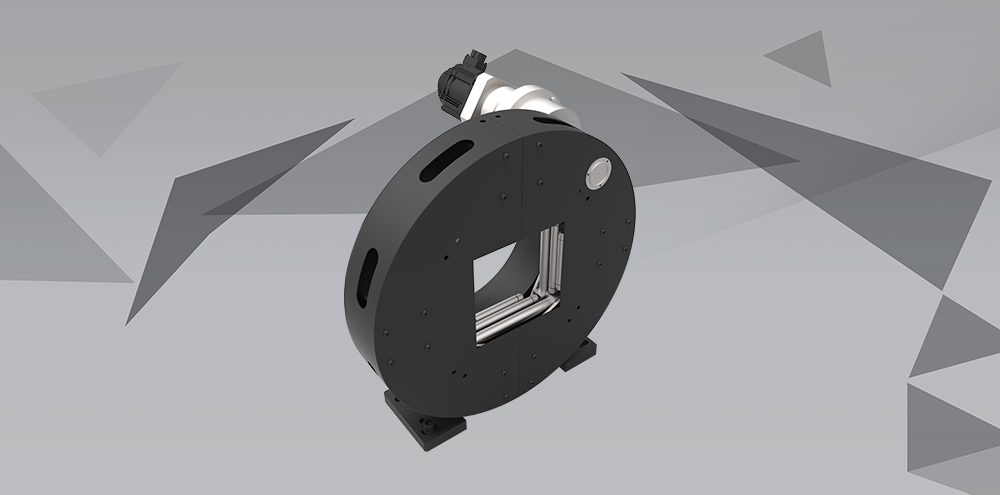 Professional Clamp Design
Automatic pneumatic chuck, adjustable and stable, clamping range is wider and clamping force is larger. Non - destructive pipe clamping, fast automatic centering and clamping pipe, performance is more stable. The chuck size is smaller, rotation inertia is low, and dynamic performance is strong. Self-centering pneumatic chuck, gear transmission mode, higher transmission efficiency, long working life and high work reliability.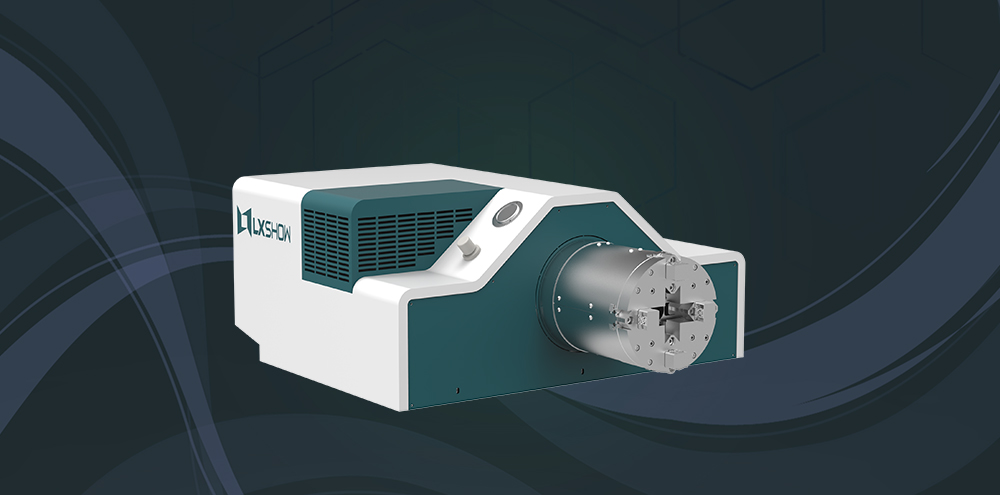 Fractional Automatic Support Installation
It employs intelligent tube support design, which can solve the deformation problems in the process of long tube cutting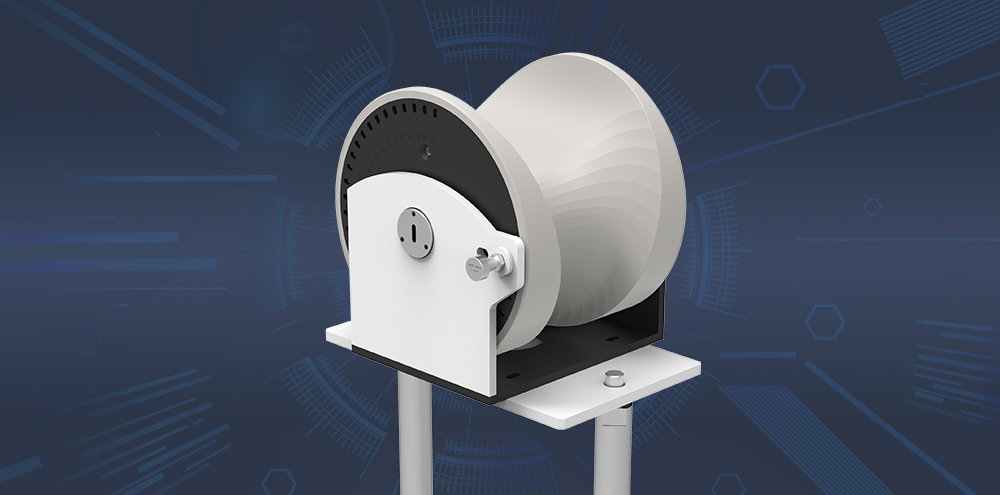 The Absolute Value Servo Motor
System is equipped with servo motor, boot to homework, do not need to return to zero operation, power outages, a key recovery cutting operation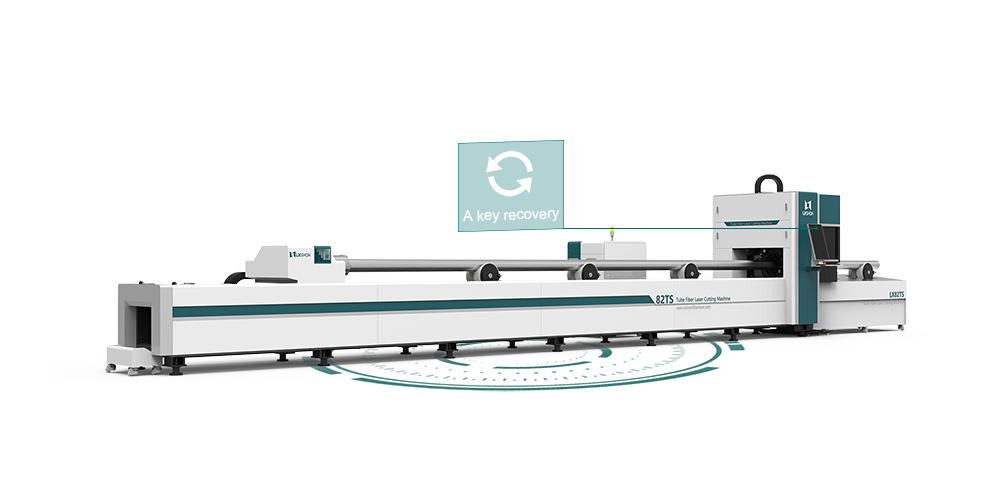 BM109 tube cutting and cutting series is an automatic focusing tube cutting fiber cutting head launched by Swiss RAYTOOLS AG in 2019. The product is equipped with a slender TRA component and a slender nozzle, which can adapt to any complicated pipe cutting product working conditions, and has a built-in motor drive unit. The focus lens is driven by a linear mechanism to automatically change the position within a range of 17mm. The user can set it through the program Fixed and continuous focusing, complete quick perforation and automatic cutting of pipes of different thicknesses and materials; this product is equipped with D28 compound lens group to integrate the beam, and the optimized optical and water-cooled design enables the laser head to work continuously and stably for a long time.