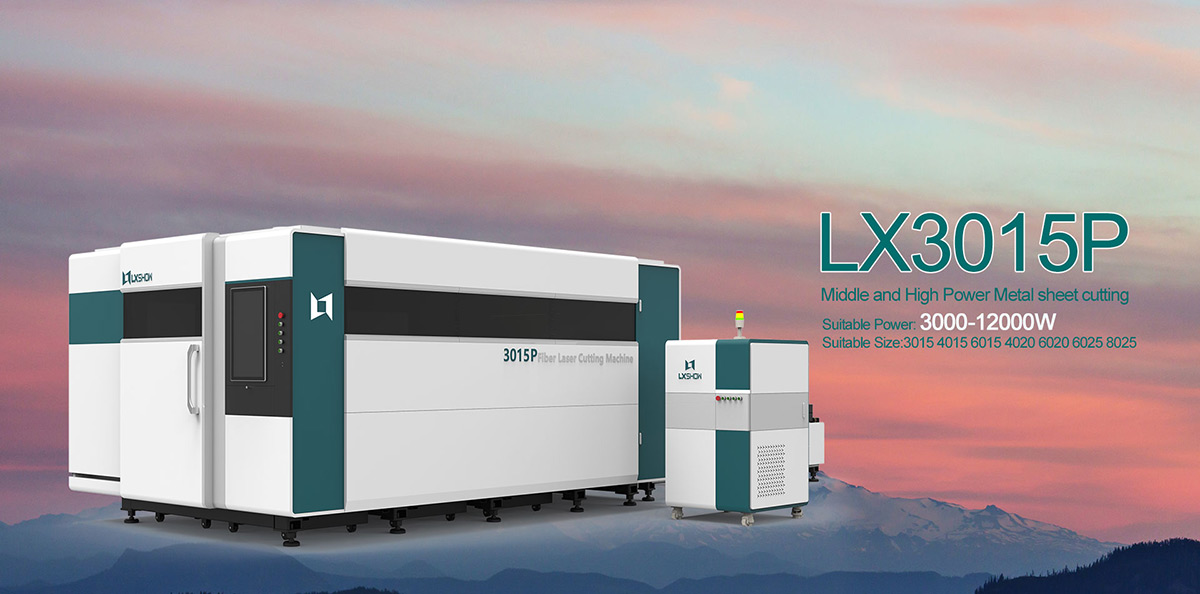 Safety and Environment Protection
· With a fully enclosed design;
· The observation window adopts an European CE Standard laser protective glass;
· The smoke produced by cutting can be filtrated inside, it's non-polluting and environmentally friendly;
Monitoring system
Real-time observe the machine running through the panel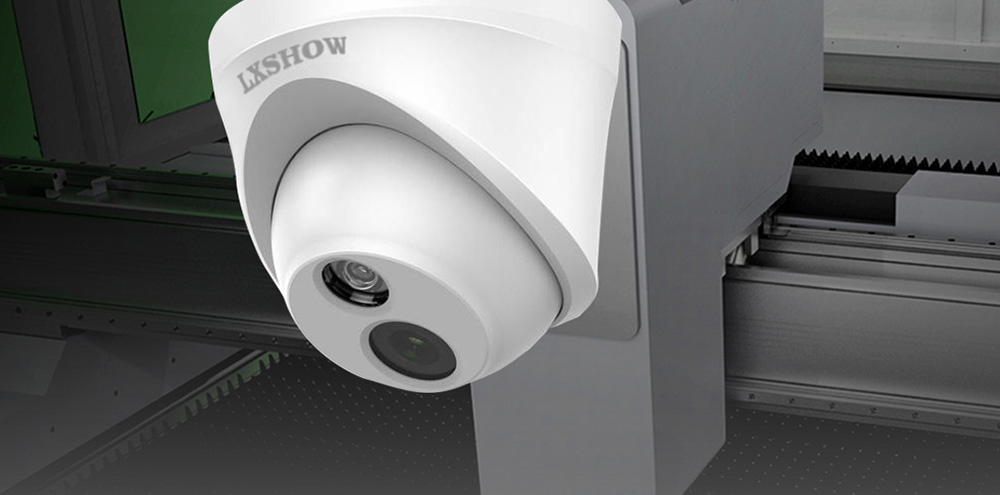 Exchange Table
• It adopts an up and down exchange platform;
• The converter is responsible for controlling the exchanging motor;
• The machine is able to finish the platform exchanging within 15s.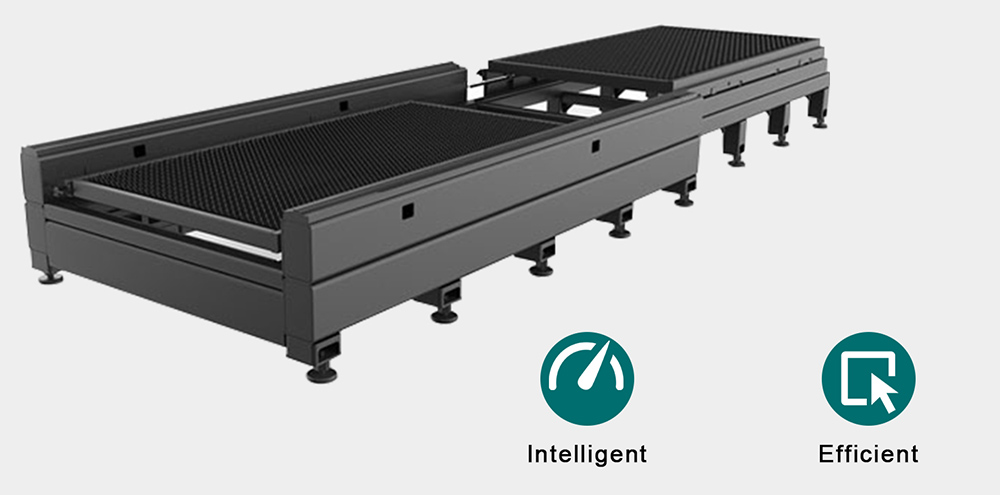 Brand New Cast Aluminum Beam
It is manufactured with aerospace standards and formed by 4300 tons press extrusion molding. After aging treatment, its strength can reach 6061 T6 which is the strongest strength of all gantries. Aviation aluminum has many advantages, such as good toughness, light weight, corrosion resistance, anti-oxidation, low density, and greatly increase the processing speed.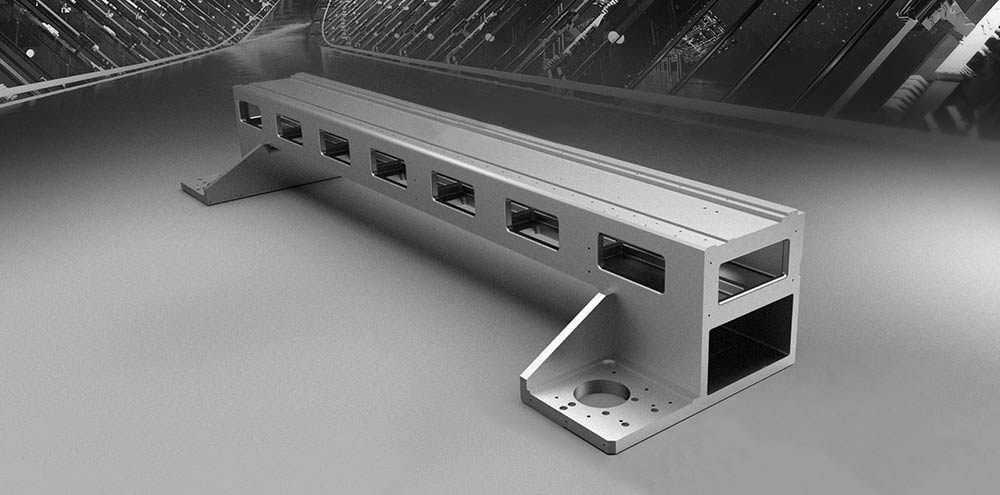 The Segmented Rectangle laser Tube Welded Bed
The internal structure of the bed adopts the aircraft metal honeycomb structure, which is welded by a number of rectangular tubes. Stiffeners are arranged inside the tubes to increase the strength and tensile strength of the bed, it also increases the resistance and stability of the guide rail so as to effectively avoid the deformation of the bed.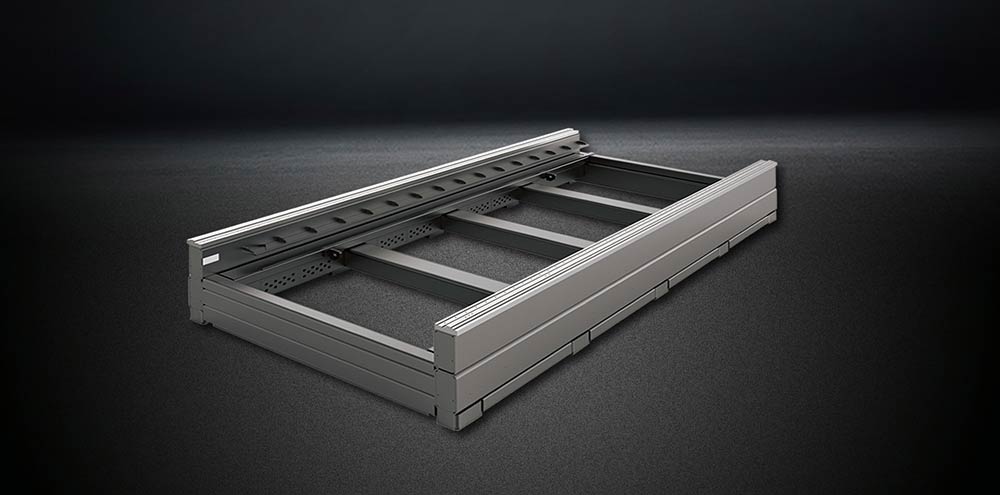 Intelligent Autofocus
The high efficiency cooling:
Collimating lens and focus lens group are cooling structure, increase cooling airflow nozzle at the same time, the effective protection of nozzle, the ceramic body, prolonged work time.

Chase the light aperture:
Through the pore diameter of 35 mm, effectively reduce the stray light interference, ensuring cutting quality and service life.

Automatic focus:
Automatic focus, reduce human intervention, focusing speed 10 m/min, repeat accuracy of 50 microns.

High speed cutting:
25 mm carbon steel sheet pre punch time < 3 s @ 3000 w, greatly improve cutting efficiency.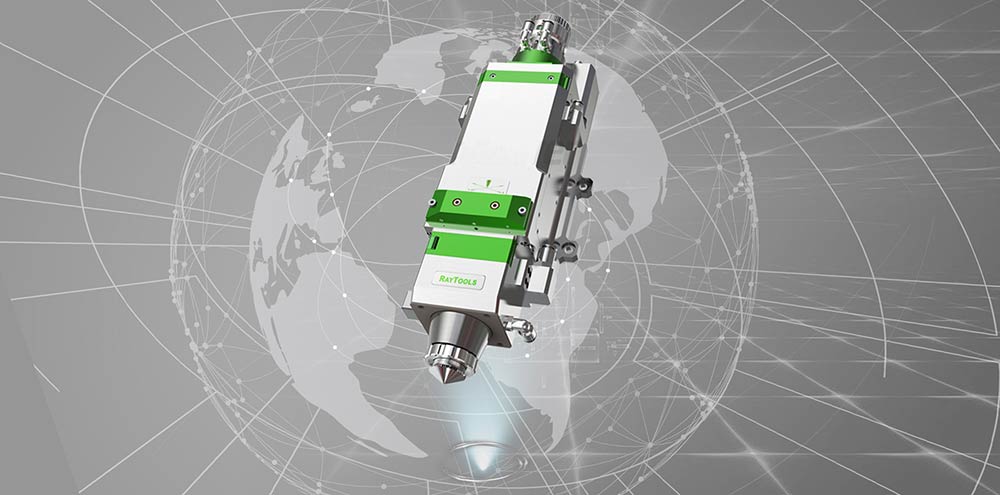 Independent Control Cabinet
Dust-proof
All electrical components and laser source are built-in to the independent control cabinet with a dust-proof design to prolong the lifespan of the electrical components.
Automatic Thermostat
The control cabinet is equipped with air conditioner for automatic constant temperature.This can prevent excessive temperature damage to components in summer.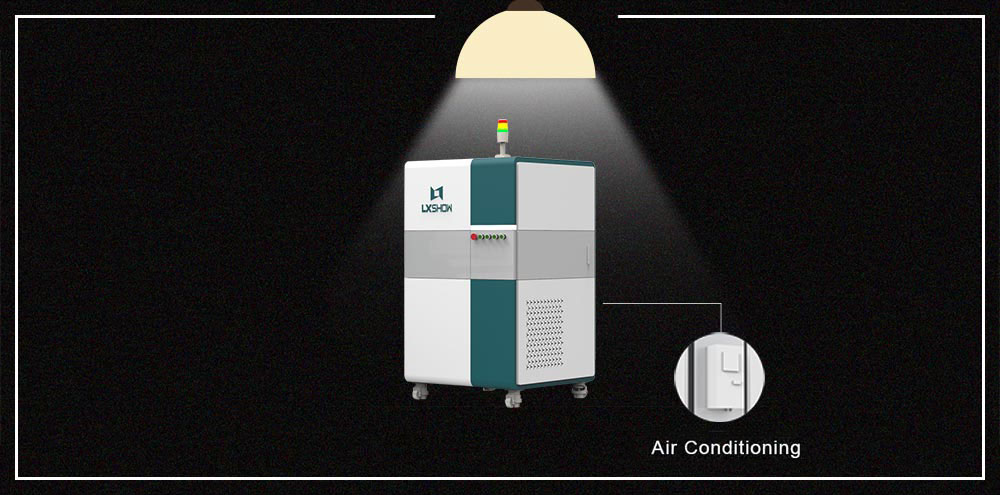 Transmission And Precision
LXSHOW fiber laser cutting machine is equipped with German Atlanta rack, Japanese Yaskawa motor and Japan THK Rails. The positioning accuracy of the machine tool can be 0.02mm and the cutting acceleration is 1.5G. The working life is up to more than 15 years.